ERP for Construction & Construction Project Management Accounting Software
Multi Site Project, Work Breakdown Structure, Gantt Charts, Site Reports
Construction Project Management and Accounting Software for Construction, Engineering, Infrastructure Companies
Why there is a need for Construction ERP?

Engineering Services companies like construction, and infrastructure companies execute projects wherein Construction Project Management, Construction Accounting, Budget and Actual for material, labor, revenue and other expenses is essential.
Infrastructure, Construction and Engineering firms face specific challenges as they carry diverse projects in far flung locations. Company needs on-going visibility into their projects and adopt world class practices to scale rapidly in response to market opportunities.
One of the biggest mistakes eCommerce companies make is not to consider the implications of their back-end processes. Companies fail to realize how important eCommerce platform integration with an ERP system is until it's too late.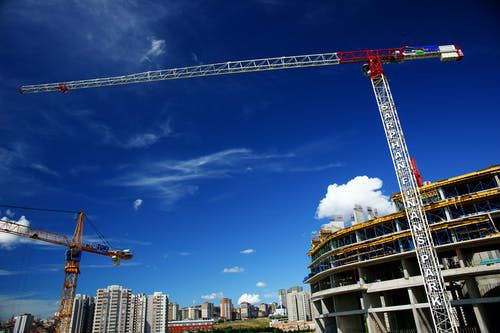 Business challenges faced by Construction companies

Information access and intelligent decision making an enormous challenge

Close monitoring of projects and tracking for better control and execution

Anticipate project execution situations and source their requirements well in advance

Have better control on equipments & tools at project sites, increasing capacity utilization and optimizing on costs, material management, tracking and planning.

Transparency of available stock to match supply with demand

Cost implications across sites, project job costing visibility

Smooth functioning of key areas such as HR and Finance, financial requirements, ranging from Indian tax compliance and payment, accounts receivable and accounts payable, bank reconciliation and general ledger
Solution
Construction ERP and Project Management Software
for Construction, Engineering Infrastructure companies
We offer ERP for Construction, Engineering, Infra companies, an affordable solution. Construction Project Management ERP solution provides end-to-end process automation, management, customization, training and support to companies with value proposition.
ERP for construction and Engineering companies helps companies
Project Job Costing module makes the estimating, tracking, costing, and billing of projects easy and manageable, thus simplifying the cost control and planning

Manager subcontractor performance, maintenance and operations, quality control, equipment mobilization,

HR Management, payroll, recruitment and appraisal,

Financial and Accounting - general ledger, accounts receivables, accounts payable & asset accounting, cash flows & fund balances, cost management and client billing and other revenues.

Reporting: Strong reporting feature avoid delays in the project work flow, prevents misallocation of materials and ensures effective utilization of manpower and resources to guarantee profitability
Are you preparing Tender Estimates & Costing manually?

Solid Experience in Implementing Medium & large scale ERPs
COMPREHENSIVE & FEATURE RICH MODULES
Tendering
Project Management
Task Management
Liaison
Purchase
Warehouse
Accounting
HR & Payroll
Customer
CRM
Helpdesk
Portals
BENEFITS - ERP INTEGRATED Construction ERP
Better control on tools & equipments at project sites thereby increasing capacity utilization and costs optimization
Complete visibility into cost implications during project execution
Access to real time information scattered across different functions across the organization
Better project management at sites with Project Management software
Better inventory management
Looking for Construction ERP or Project Management Consultants?

Solid Experience in Implementing Medium & large scale ERPs
Handholding & Training
Every implementation will have some teething pain during go live. Given our strong experience we know what kind of challenges clients face during the go live. So, we ensure all of those angles are covered in the implementation, testing, & training,
We do complete handholding till the time client is not fully comfortable with the newly implemented ERP.
Continuous Support and Maintenance
Our support doesn't end with the Go Live. Rather we extend our support for much longer. We have clients where we are providing support for years.