As an AWS Cloud partner, We help companies accelerate their journey to the cloud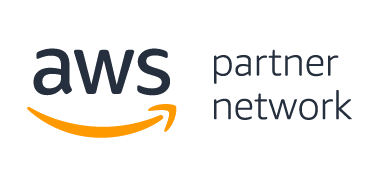 We create a collaborative environment to address the cloud transformation requirement from the outcome perspective.

What do you want to achieve with cloud services, and what will the business gain from the migration?

As we work together to create a cloud strategy, keeping the end goals in the mind, it enables your business to work effectively and efficiently with maximum utility. Our Consultants review cloud requirement and begin to create a cloud strategy, keeping in the mind the end goals

WE OFFER A COMPLETE RANGE OF AWS CLOUD CONSULTING SERVICES TO HELP COMPANIES
WITH BUILDING CLOUD STRATEGY, FEASIBILITY, SECURITY, MIGRATION, AND OPTIMIZATION
Being an AWS Partner VERTS helps customers design, build, migrate, and manage workloads and applications using AWS
AWS Cloud Strategy
We build a cloud strategy driven by the end goals. Simply moving things to the cloud doesn't automatically make them more efficient or meaningful to the business
What you want out of it?How we measure the impact?
Strategic roadmap for Private, Public, and Hybrid Cloud for your application development need




AWS Cloud Solution
Combining AWS Platform as a Service (PaaS) and AWS Infrastructure as a Service (IaaS) into solution. This translates into deploying digital experience and analytics applications on flexible cloud platforms, implementing agile and DevOps methodologies
AWS Cloud Infrastructure setup and Management
AWS Cloud Application Engineering
Application/Platform integration
AWS Cloud Migration
Discover, analyze and recommend applications suitable for hosting and migration to AWS cloud Infrastructure, Application, Data, OS/Platform migration
Improve speed & performance of your operations, scale workload easily, adopt secure and stable cloud migration services





AWS Management
Manage your AWS-based infrastructure, associated databases, and applications deployed on AWS
Reduce overall cloud expenses we assess your existing cloud infrastructure, identify over usage or under-utilized resources we provide Architecture Audit, Cost Optimization and Legacy Infrastructure Upgrade.







Dedicated and skilled resources for the implementation of AWS Cloud transformation as per business goals
Technical and business skills gained with experience