Odoo HRMS Software to simplify end to end HR Processes
All-in-one: Recruitments, Appraisal, Expenses, Leaves, Attendances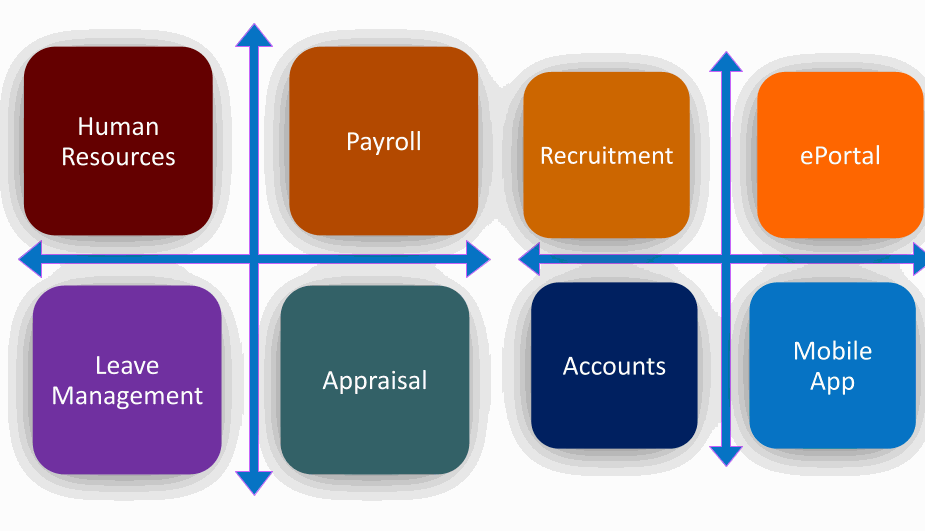 Odoo HRMS is simple and easy. This includes leadership, newsletters, attendance, salary, talent management, recruitment, planning and analysis. Odoo HRMS software is available on every device - desktops, laptops, cellphones, and tablets. This reduces paper approval and increases organizational efficiency.
Challenges faced by Human Resources departments, such as:
How to create an amazing onboarding experience with a paperless process from recruitment, the signature of the contract to the signature of your internal policies

How to centralize all your employees' needs in apps: expenses, leave requests,

Managing timesheets

Expense Management

Smooth Payroll

The approval cycles and processes related to specific documents and/or requests

Performance appraisals
This software integrates systems and processes at the interface between personnel management and information technology. It combines information from various applications in a database system. It also covers many other aspects of the human resources department from application to retirement. It collects basic demographic data and employee address data. In addition, data on other human resources such as attitudes, training, skills, results, opportunities and employee pensions are recorded. It also offers the possibility to read employee applications, enter relevant statistics in the appropriate database fields, report to employers, and present position control and position management.
Odoo HRMS Software handles the full employee cycle, f rom recruitment and onboarding to employee and performance management with modules like Employee Onboarding, Employee Leave Management, People Management, Attendance Management, Payroll Management