Odoo Manufacturing ERP Implementation Partner
Manufacturing Reinvented with Odoo Manufacturing ERP
Odoo ERP Implementation for Manufacturing Companies
With advanced economies and the pace of globalization, manufacturing has developed rapidly to become one of the fastest-growing sectors. The processing of raw materials into finished goods based on customer and market demands consists of various incoming work functions as diverse as inventory, storage/warehouse, supply chain management, distribution, sales, shipping, and others.
The manufacturers need a business application that is beyond ERP
Are you looking to improve your manufacturing operations but don't know where to start?

Are you finding it difficult to manage different applications of the manufacturing process?

Are you looking to get real-time visibility to better manage supply chains?

Are you looking to optimize your inventory level?

Are you looking to get strong, and advanced Finance, Procurement, Customer and HR functions specific to the manufacturing industry?
Traditional Manufacturing ERP faces a lot of deficiencies as it contains different applications with limited integration and interoperability. Heavy customization over time has increased ERP complexity in the Manufacturing sector. Moreover, it becomes challenging to get business insights out of the data.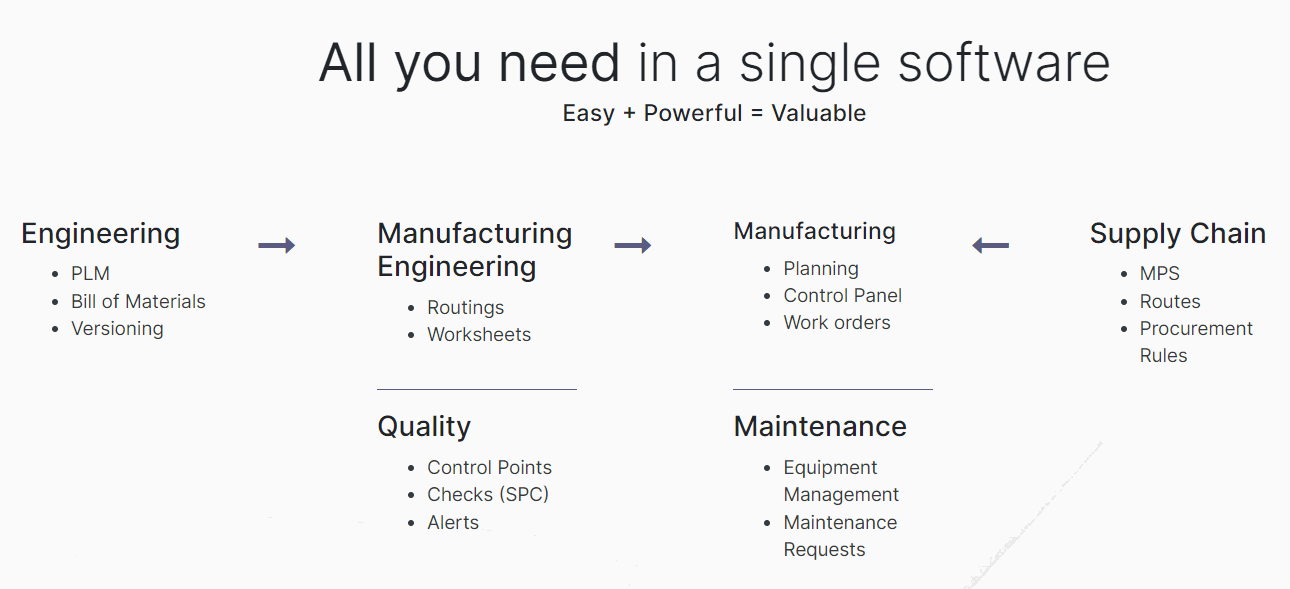 Manage Manufacturing process with Odoo, a modern manufacturing ERP solution

.

No more time-clocking, real-time communication, shop floor automation, and dozens of Odoo integrations , including Quality, Odoo Maintenance , and PLM

We are an Odoo Partner with more than 10 years of experience in the Odoo Implementation in the Manufacturing Sector. Our Odoo Manufacturing ERP Solution is cost-effective and quick to implement. We have experienced functional consultants who understand the manufacturing processes for smooth and fast implementation of ERP in the manufacturing set-up as per processes